INFO
Item Reviewed
Build-a-Lot: Mysteries
July 19, 2013
RELEASE DATE
July 17, 2013
FEATURES
Widescreen Support
Relaxed Mode
Difficulty Modes
Achievements
Here comes another Time Management Builder game and this one is the latest addition to one of the biggest series in the world of Builder games, Build-a-Lot.
As you all should know, Build-a-Lot is not quite like other Builder games as it is not a resource-management game meaning you do not have to order your workers to run and pick up wood, food, stones and whatever because all you have to do in this game is click, build, click, build.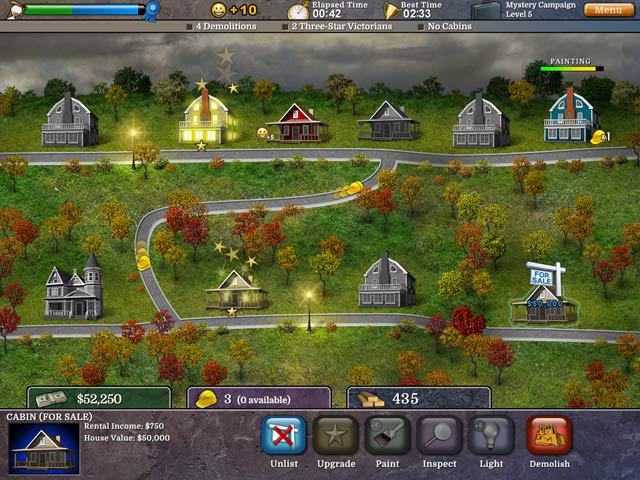 Build-a-Lot: Mysteries takes on a horror theme which is quite unusual for this type of game and for once, there is a real story to it. Unfortunately, the notes and dialouges are not voiced so there is a lot of readings to make. Moreover, the story itself is not that interesting either and skip those dialogues would not make any disconnect in the gameplay.
All the elements in this new Build-a-Lot are familiar, it is so familiar that it feels exactly like the other Build-a-Lot games save for the new environment. The interface, the tasks, the actions are all straightforward and nothing unexpected. The buildings have luckily, changed to fit the Victorian theme of the game which is very welcomed.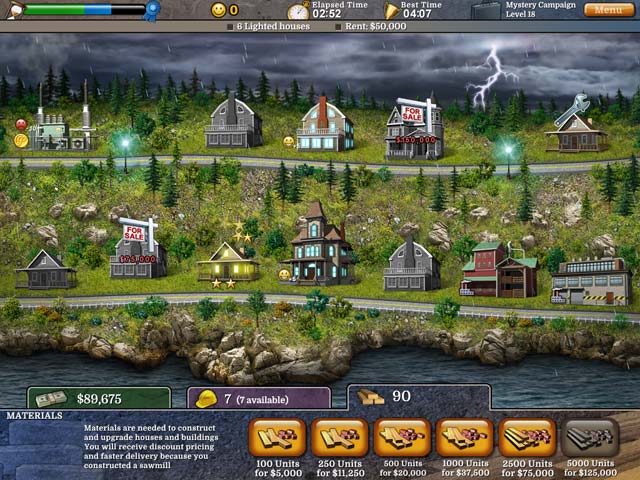 There are several modes you can play in this game for example Casual Mode for those who do not enjoy timer and Expert Mode for those seeking for challenge. Unfortunately, these modes will be locked until you have completed the main story mode. Anyway, the timer in the main mode is quite generous so no real worries there.
Another improvement we can notice in this new sequel is the game's improved graphics. In this installment, the graphics are so much clearer and more beautiful. Still, there is still not enough variation in the environment throughout the game so players could get bored very quickly. On the other hand, we found the music in Mysteries to be really great; chilling, creepy and exciting at the same time while not being too distracting. The developers have also added Achievements into the game so one plus for that.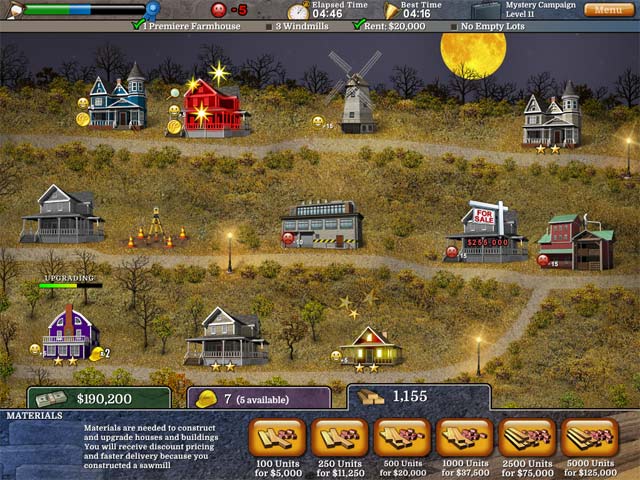 In this fifth installment of the fan-favorite Campgrounds series, Addie is in need of a vacation, but how could she leave her campgrounds lonely? She enlisted her trusted friend Tom to help lo over the campsites while she's away, but as a newbie, is Tom up to the task? all the previous games in […]
Whether it's fairy tale fantasy or medieval or Vikings or crime, the Time Management genre has gone through a wide range of themes – but very few have actually been set in a futuristic world. Faraway Planets takes you to the future when civilization is possible on another planet, when technology is so advanced and […]
General Flavius of Britons is up for a dangerous new journey! After ridding the land of Britons of the Filth in the first chapter, Flavius realized that he still needs to clear the source of the evil. Enter the Shadow Lands – the underworld for the dead souls of the Celts where the Filth has […]