INFO
Item Reviewed
Witches' Legacy: Lair of the Witch Queen Collector's Edition
June 29, 2013
RELEASE DATE
June 28, 2013
FEATURES
Widescreen Support
Interactive Jump-Map
Voice Overs
Three Difficulties + Custom Mode
Diary
Elf Companion
COLLECTORS EDITION
Exclusive Bonus Chapter
Integrated Strategy Guide
Wallpapers & Screensavers
Soundtracks & Concept Art
Replayable Puzzles
Achievements & Collectibles
We liked the first
Witches' Le
g
acy
 but did not loved it, however, this amazing sequel changes our mind. Witches' Legacy: Lair of the Witch Queen is the follow up to 2012's hit Witches' Legacy: The Charleston Curse; you do not need to play the first game to fully understand the story as the opening cutscene of the game gives quite a nice recap on what happened in the previous game.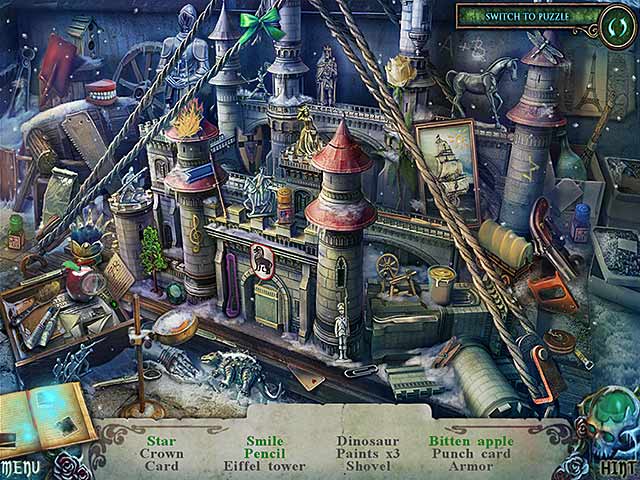 First off, Lair of the Witch Queen has amazing graphics and we really mean that. By 'amazing' we mean that they are eye-candy, crisp, detailed, attractive and a lot of scenes are very beautiful. Scenes that are gloomy or creepy are never too dark and the visual effects are excellent. One thing that is different from the first game is that Witches' Legacy 2 no longer featured live actors which we personally think it is a plus since all the characters in this game are beautifully drawn and are very nice-looking. Furthermore, the music and voice overs are superb as well.
Hidden Object scenes in Witches' Legacy 2 are junk-pile like but they are very interesting to play for two reasons. First, many of the Hidden Object scenes feature awesome setting and background and another reason is that you can switch to Tile Matching puzzle mode if you are getting tired of finding objects off the list. Puzzles are fun to play without being too challenging or too easy; they are all pretty familiar with nice twists to suit the theme of the game.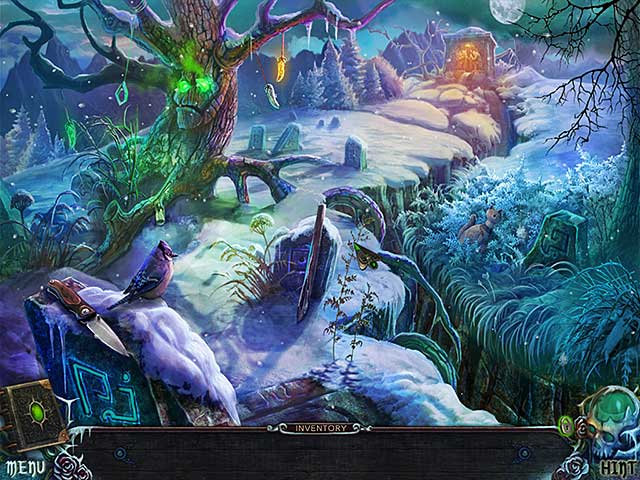 The story in this sequel continues seamlessly from the first game and it took place several years after the end of the first game. It is not entirely new but it is surely captivating and nice to follow.
The gameplay is fairly straightforward but with all sorts of extras you can ever ask for. There are Puzzle pieces to find which can be used to unlock Extra content, there are morphing objects which are pretty well hidden, there are achievements to earn and a useful interactive fast travel map. In addition, there is a cute Imp companion travel along with you but instead of sitting right at the corner of your screen like in some other games, you can interact with him within the scene which is somewhat interesting.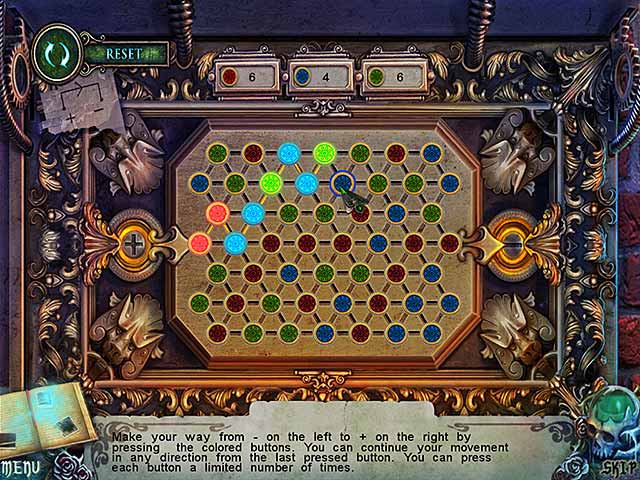 Witches' Legacy continues the successful franchise with its twelfth installment, Secret Enemy. Not long after the Ancient Once was resurrected in the previous game, evil monsters have kicked off their attack on the Earth. But these foul creatures are not the power witch's only foe, as the Witch Hunters are also out tracking down witches […]
Earth is currently swarmed with monsters and evil entities when the Witch Hunters decided to take advantage of this opportunity and attack the witches. Can you keep the Earth as well as your own coven safe from these external forces? Screenshots taken by Jan Thomas
It was the night right after the ceremony in which Fear For Sale magazine won an award and you just arrived home when you got an urgent call from your boss – creepy dolls are attacking the Fear For Sale headquarter! As a skilled investigative journalist, do you have what it takes to solve yet […]