INFO
Item Reviewed
Moai: Build Your Dream
June 28, 2013
RELEASE DATE
June 26, 2013
DEVELOPER
Alawar Games
Toyman Interactive
FEATURES
Widescreen Support
Chain-Tasks Assignment
Voice-Overs
Achievements
Who ever have the dream of flying around the world? Well, the main character in this game does, however, things do not go as planned as his hot air balloon crashes and he is being found by a local tribe on an island. This plot surely sounds very familiar as in other Building/TM games but Moai's story is somewhat stronger than that since it continues to develop as the game progresses. The comic-book style cut scenes are nicely voiced, colorful and interesting to watch.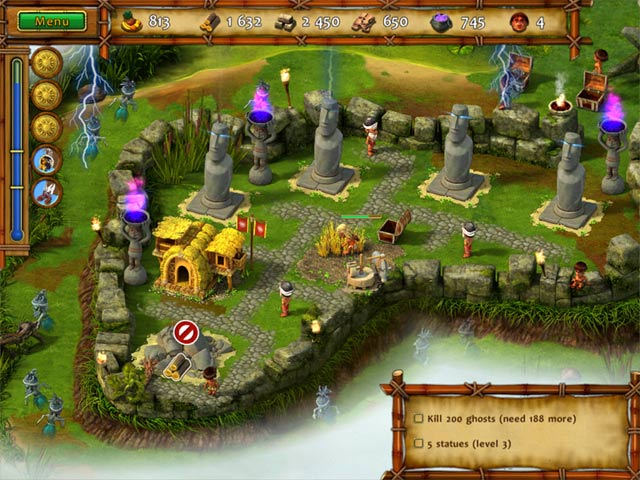 Moai: Build Your Dream does not have the best graphics we have ever seen; the scenes are beautiful and the colors are vivid but they feel a little rough and are not very sharp. The music gives an islandy kind of feeling, unfortunately, it is quite annoying.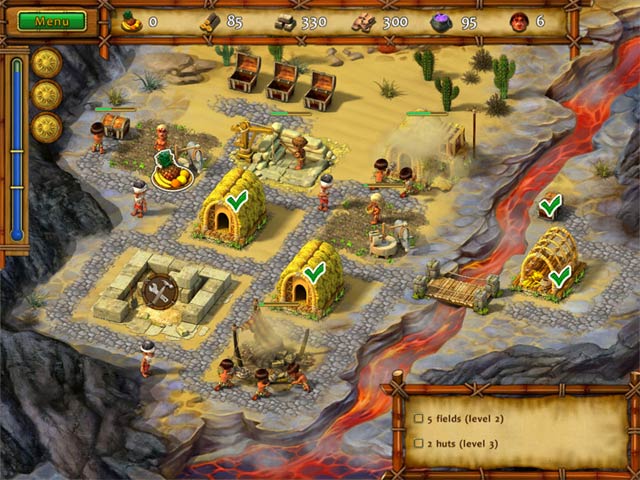 This game doers not offer anything unusual or unique but it follows the typical rules of a Building/TM game nicely. Players can chain actions and although there is only one mode, players who do not like tension can continue playing even after the timer ended. Moai is also a very challenging game, it is not challenging to finish the level but it is extremely challenging if you want to earn 3 full stars; sometimes it feels like an impossible thing to do. What annoying about Moai is that in later levels where you have to fight with ghosts, this crazy, rapid clicking thing is required and we know many of you would not enjoy it. The tutorial in the first few levels is also not very clear; this might not be a major problem for experienced players but beginners can get confused very easily.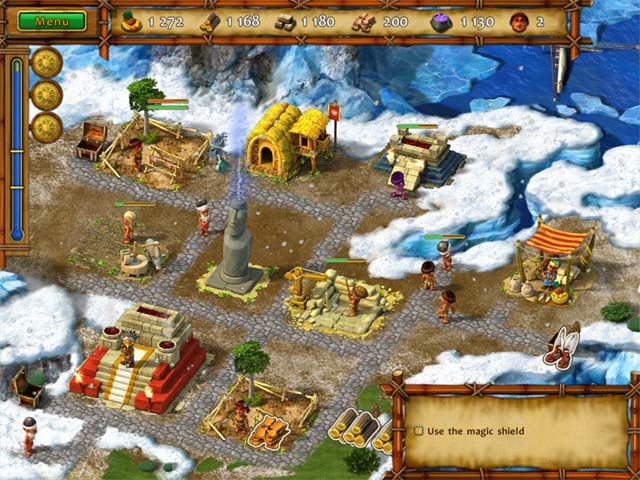 Over the years, the New Yankee series has gained quite a reputation among Time Management fans and built itself a loyal group of players. In this ninth installment, the series still has many tricks up its sleeves. When an evil spell bo plans to defeat the King and Queen and conquer Camelot, it is up […]
Claire always aspires to be a famous master chef, and her dream has a chance of becoming true this time. Join Claire on her cross-country adventure as she opens food trucks, serving icious dishes to the masses. Can you help her survive the chaos of running restaurants in Claire's Cruisin' Cafe? Is 2020 the resurgence […]
Join Ashley and Scott as they co their way across cuisines with the dream of launching their own successful eatery. GameOn Production presents a brand-new Time Management game sets in the world of food and icacy! Baking Bustle joins GameOn Production's growing portfolio of Time Management games, which consists of quality hits like Rescue Team […]