INFO
Item Reviewed
Mahjong Secrets
June 14, 2013
RELEASE DATE
June 12, 2013
DEVELOPER
Dikobraz Games
Joybits
FOR iOS

For iPad

For iPhone
Mahjong Secrets is an interesting fusion of Hidden Object, Adventure and Mahjong. It is definitely a great idea; but does it really work?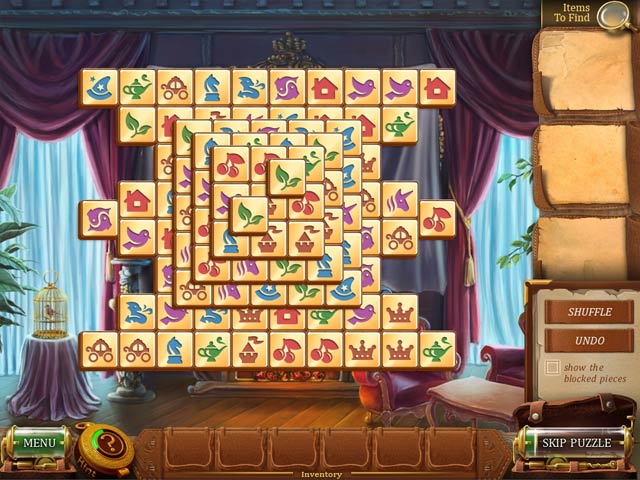 Well, the basic gameplay in Mahjong Secrets is that you complete board after board of Mahjong where you will be rewarded with an inventory item after finishing each board. You can use that item to interact with things in the scene to complete the tasks similar to those in HOPA games and you wsill be moving on to the next scene. At the start of each new scene, there will be a Hidden Object scene. They are not really Hidden Object scenes like we are familiar with as they ask you to match the items given to the items in the scene.
The Hidden Object scenes have nice graphics, however, they are quite frustrating. Sometimes it is very hard to find objects that are relevant and sometimes they are not very logical. The Hint button reloads at an extremely slow rate so it can't give you much help.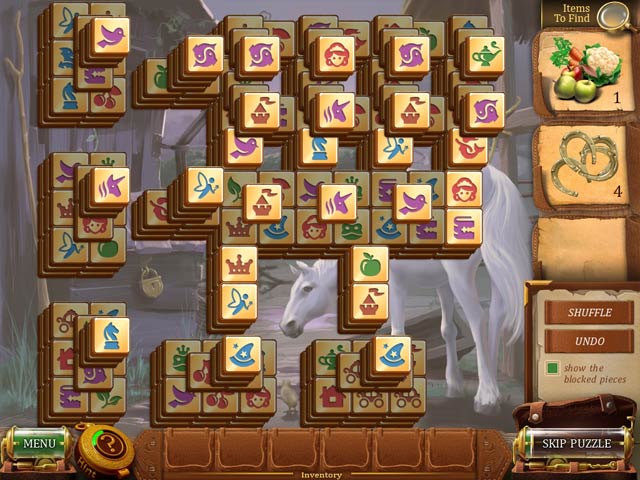 The Mahjong boards are as entertaining as Mahjong can be and they can be skipped after the Skip button fully loaded (took sometime though). Hardcore Mahjong fans might find this game a disappointment because the Mahjong boards are not very  challenging as well as not very fancy to play. They are very standard boards with Shuffle and Undo button and it is impossible to get stuck since every time you get stuck; you can shuffle the board instantly.
On the other hand, the visuals in Mahjong Secrets are very appealing. All scenes are brightly lit and are very colorful; characters are nice-looking as well. The music is very charming and is not annoying. There is also a story to follow in this twisted Mahjong game and although it might not be the most original one; it is very interesting to follow.