INFO
Item Reviewed
Living Legends: Frozen Beauty Collector's Edition
June 15, 2013
RELEASE DATE
June 14, 2016
FEATURES
Interactive Jump-Map
Voice Overs
Three Difficulty Modes
Pet Helper
COLLECTORS EDITION
Exclusive Bonus Chapter
Integrated Strategy Guide
Wallpapers & Screensavers
Concept Art
Soundtracks & Cutscenes
Achievements & Collectibles
Replayable HOs & Puzzles
Frozen Beauty is the sequel to last year's hit Living Legends: Ice Rose; you will probably know this anyway even if we didn't mention this since this sequel looks and plays very similar to the first game.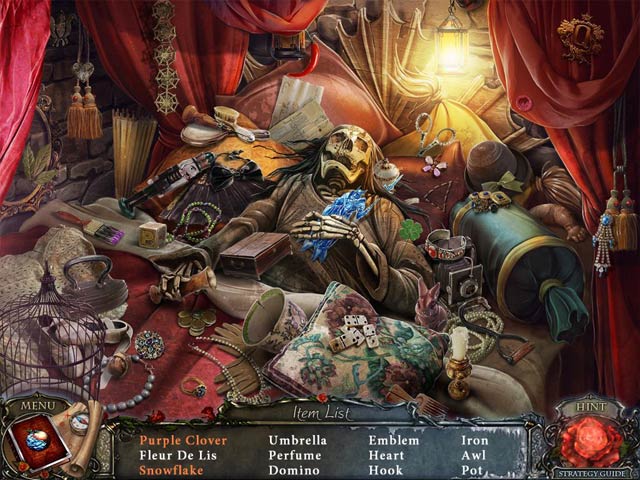 Frozen Beauty is indeed very similar to Ice Rose, in fact, it is so similar that it feels like a clone. It feels like the developer just basically took the first game and added new characters, change the story and change the look of the scenes. The snow, icy theme still runs through this whole game which makes it so similar to the first. We did not mean that the scenes are not beautiful;l they are definitely extremely beautiful to look at. However, there are a few scenes that are just too bright.
Frozen Beauty takes a twist on the well-known story of Snow White, the famous apple but at the end of the day; it is still based on the familiar plot of rescuing your sister. On the way, you will meet different fantasy characters and help them get through hard times and they will reward you with useful items. The gaqmeplay itself is nothing unexpected and it is pretty straightforward and relatively easy. It is very enjoyable though as the visuals are gorgeous, voice overs are perfect and the music is just plain charming.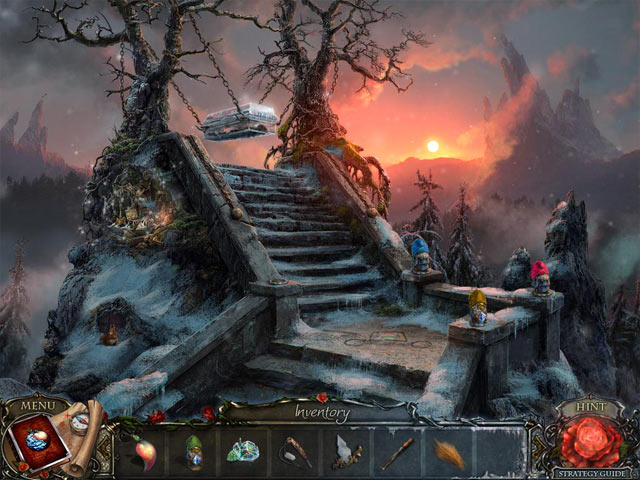 Living Legends: Frozen Beauty feels very much like a game from ERS Game Studios not because the artwork is quite familiar but the Hidden Object scenes are very much like games from ERS-G. There are two types of Hidden Object scenes; standard one with a few items that required interactions and another type in which you have to find silhouette item and use it to reveal another item, they are incredibly entertaining. Puzzles are nothing so original but they have some amusing twists; they are mostly not very challenging. We also really like that every single Puzzles has a Reset button, very useful in case you get stuck.
Through the game, you can also collect Coins (over 264 Coins to collect). These coins can be used to decorate you pet's house; the pet is adorable but does it really necessary?  Furthermore, there is also an interactive jump-map right next to your diary – it is very useful because otherwise, you have to backtrack until your legs sore.
In addition, Living Legends: Frozen Beauty has some nice  Achievements you can earn. The main game is not very long but not terribly short; it should lasts around 2 and a half hours for advanced players and the Bonus Chapter will add a little less than an hour of extra gameplay. As Extras in Collector's Edition, you can replay Puzzles and your favorite cutscenes as well as browse through soundtracks, strategy guide, wallpapers, screensavers and concept art.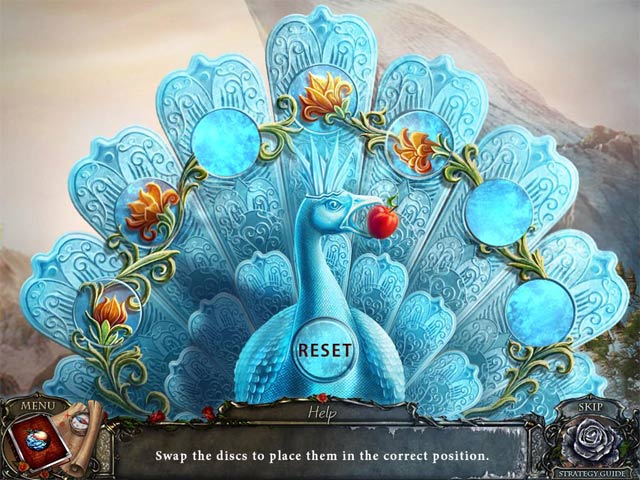 Come and discover all concealed items, use your sense of observation. Do you think you'd be an excellent detective?In this ightful game, you'll navigate through stunning mini-games, brainteasers, amazing riddles, and hidden clues.Friendly Fox Studio's Dark City: London is an adventure game featuring lots of hidden objects, mini-games, and riddles to solve that was launched […]
To find all hidden things, use your sense of observation. Do you think you'd make an excellent detective?In this ly adventure, navigate through stunning mini-games, brain teasers, astonishing riddles, and hidden clues.Friendly Fox Studio's Bridge to Another World: Through the Loing Glass is an adventure game featuring loads of hidden objects, mini-games, and puzzles to […]
A stranger's request brings you to the capital of Hungary to investigate a series of nightmarish attacks. You are then joined by Agatha, a curious partner who provides you with necessary local insights. Are these attacks instigated by a vengeful vampire or do lead to something much sinister? Find out in Dark City: Budapest. […]