INFO
Item Reviewed
Haunted Legends: The Curse of Vox Collector's Edition
June 23, 2013
RELEASE DATE
June 21, 2013
DEVELOPER
ERS Game Studios
FEATURES
Widescreen Support
Interactive Jump-Map
Voice Overs
Three Difficulty Modes
Diary
Amulet
COLLECTORS EDITION
Exclusive Bonus Chapter
Integrated Strategy Guide
Wallpapers & Screensavers
Concept Art
Soundtracks & Cutscenes
Achievements & Collectibles
Replayable HOs & Puzzles
Flower Garden & Photos
ERS Game Studios stands firmly among the top developers of Hidden Object Adventure games in the casual games market right now. No doubt the company has so many franchises in the stock; Haunted Legends is unarguably one of ERS's strongest franchises and this fourth game does not let our hopes down.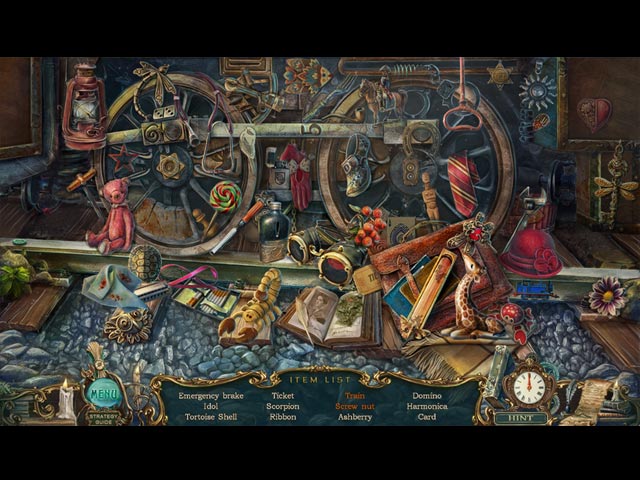 Haunted Legends 4 starts off with an intense and rather dramatic opening cutscene and it sets up the story very well. The story in this game is relatively strong as you will discover new details and unravel secrets from times to times in the game. Even though the story itself is nothing really unique, it is nice to follow. Undoubtedly, the dwarf guy from the previous Haunted Legends games is also back and this fourth game focuses much more on this evil short guy as he makes quite a lot of appearances throughout the game.
The graphics in The Curse of Vox is simply stunning, but might not be the best the team could do as most of the scenes are on the dark side and the locations are not very creative. Anyway, they are crisp and clear without the fuzziness like in some other ERS's games. In addition, all characters are well drawn as well as well voiced.
There are a few different types of Hidden Object scenes here which creates a nice variation and prevent HO scenes from being boring. This ranges from standard list-type, interactive  silhouette-finding type to finding a number of things. As for the puzzles, some are unique but most are not; they are entertaining and are on the easy side without insulting our intelligence.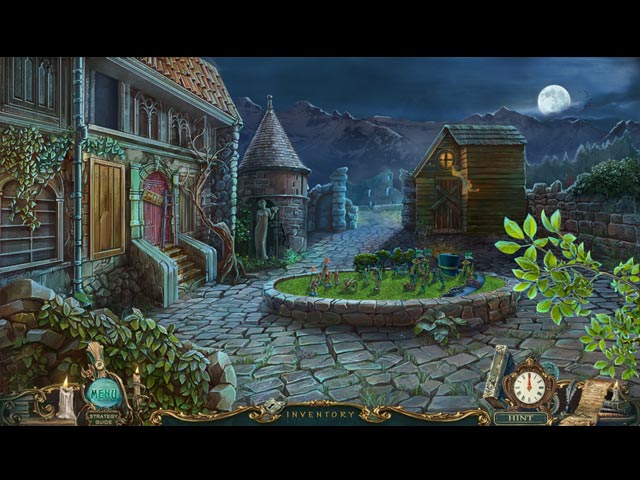 Well, we expected  Haunted Legends 4 to be great since all the other games in the series were great but we certainly did not expected this to be this awesome! We rarely say this to games from ERS-G as they are starting to feel the same and although Haunted Legends 4 still has the ERS's feelings in it; we appreciate what the developers have done to spice things up. Haunted Legends: The Curse of Vox includes tons of special features such as the Amulet where you can collect the amulet stones and use them to clear off obstacles on your way. You will also get to find 13 Poltergeist which will unlock upgraded hint buttons which will load faster. Moreover, there is also a Flower Garden where you can collect flower seeds, plant them, water them and sell them – you can also buy new seeds from the shop if you wish. This sub-game is not really relate to the game but it is surely fun; better than the dressing up your pet one. There are also Achievements you can earn which will reward you with new flower seeds. A useful fast travel map is also included in the game.
The Curse of Vox is not a 'challenging' game as ll the tasks are pretty easy to complete but with all the special features mentioned above, it is more of a 'busy' game. Yes, it is very busy that sometimes you get confused on what and which to do next.
The main game of Haunted Legends: The Curse of Vox ends itself satisfyingly with the total game length of around 3 hours for advanced players – the Bonus Chapter is fairly average with around 50 minutes in length.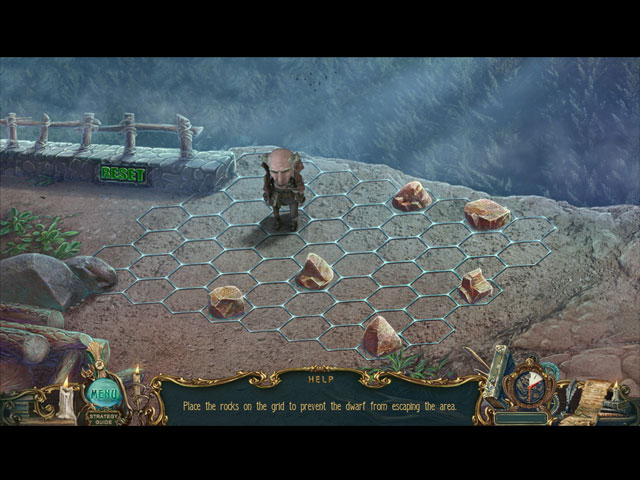 Grim Facade takes us back to Venice with this new installment, The Red Cat. Recently, a series of murders has been going on in town, with the killer announcing its victim by putting a Red Cat on the victim's front door. The Mayor has asked for your expertise when his son appears to be the […]
Marjory called for your help when her fiancé has been kidnapped by hooded figures in plague masks. As you dive deeper into the case, you discover something far sinister lies behind. PuppetShow has now come to the ninth installment, with little progress. First off, there is simply nothing innovative about the story in PuppetShow: Her Cruel Collection. […]
Here comes another Dark Tales game in this long-running series from ERS Game Studios. In this ninth installment, you are asked to travel to Hungary to solve another gloomy case, based on the famous Allan Poe's short story Metzengerstein. Despite Metzengerstein being one of our personal favorite Allan Poe's works, we found this installment […]