INFO
Item Reviewed
Dark Manor: A Hidden Object Mystery
June 28, 2013
RELEASE DATE
June 27, 2013
DEVELOPER
Big Fish Studios
FOR iOS
For iPhone & iPad
Lately, there have been quite a few Hidden Object games going Free to Play on smartphones. Now it is time for the world's leading publisher of Hidden Object games, Big Fish Games to put out their very own Hidden Object Free-to-Play.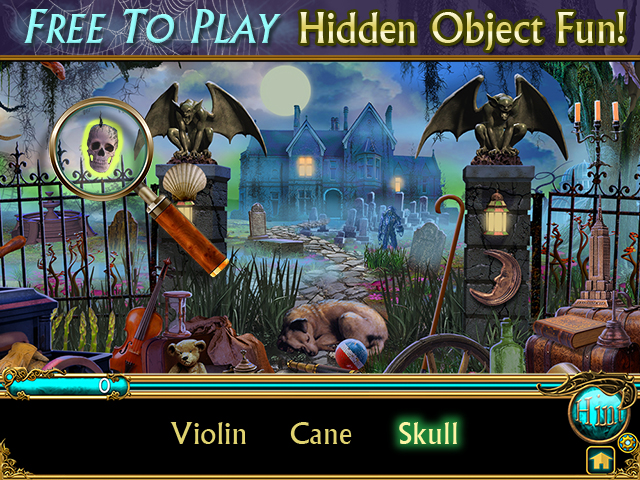 Dark Manor can be easily described as the dark version of
Gardens of Time
 as both games are very similar in many ways. First, Dark Manor combined Hidden Objects with Sim elements; although this is not new, it is still very welcomed. The gameplay here is quite simple, you finding objects in different scenes using your energy, earn coins and XP then you head to the shop to buy decorations and buildings for your 1920's inherited manor which will reward you with Juju; Juju then can be used to unlock new Hidden Object scenes. Surely, there are also tasks to help guide you through the game; these tasks can be very easy to complete are sometimes, quite challenging.
For those who are familiar with HOPA games, you might be disappointed by the fact that story is not the main aspect here. However, the developers managed to tie in the story with the gameplay seamlessly. Occasionally, there will be dialouges which push the story forward a little bit each time. To avoid boredom, the Hidden Object scenes come in various modes such as the standard finding objects off the list mode, Blitz mode where you have to race against time, spot-the-difference mode and many more.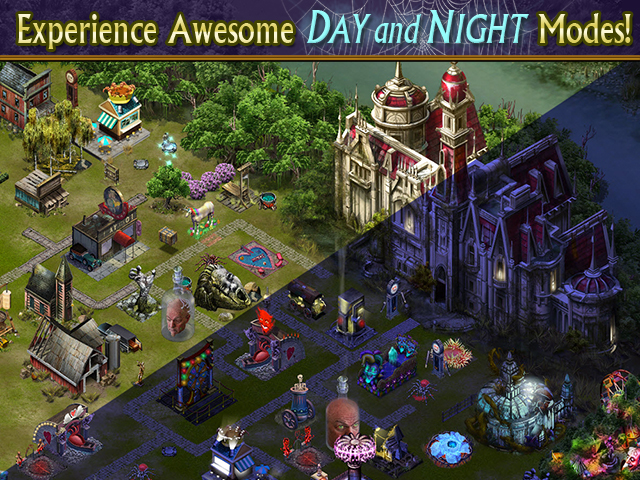 One unique feature that Dark Manor has to offer is the ability to switch between Day and Night mode and this plays quite a significance role in the game. As you switch to the Night mode, you can view your manor in a different way – ghosts and spirits will appear and you can also get to collect bonuses which cannot be collected in Day mode. That said, the visuals in Dark Manor are awesome – they are crisp, beautiful with a little bit of 3D elements in it; such a treat for your eyes. The music is also equally awesome, it is spooky without being too disturbing.
Dark Manor is a Free-to-Play game which means that it is totally FREE to start off and you can purchase extras in the game using real money if you are an impatient person. Many games of this type indirectly force the players to buy the in-app purchases by making each task nearly impossible to complete. Thankfully, Dark Manor is nothing like that – you can definitely enjoy it without using real money unless you want to buy exclusive premium content or if you want to play the game non-stop 24/7.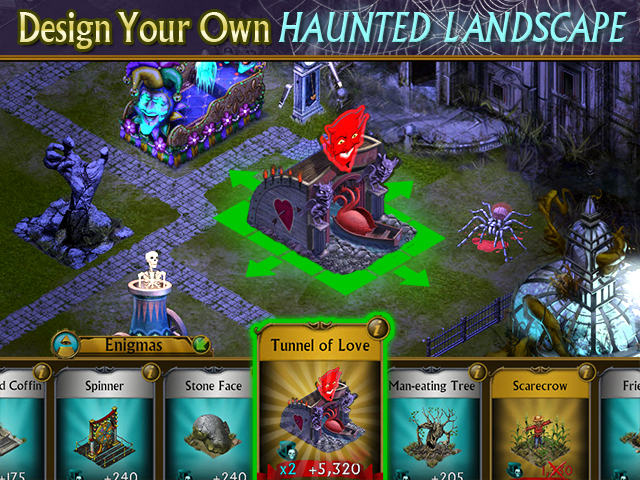 Friendly Fox Studios offers you to play ReDrawn: The Painted Tower, a remake of a classic that will be released on November 12th, 2021. This is a Hidden Object Puzzle Adventure game, which is a type of point-and-click adventure with a story. Players are tasked with finding a list of objects hidden within a specific […]
After waking up on a bright beach full with object seeking activities in this hidden object game, your memories will become hazy.Gather your wits and retrace your steps in the search and find hidden objects game as you travel around tropical Costa Rica, playing all of the games and remembering how you got there.DominiGames' Hidden […]
In these hidden object games, uncover a plot against the Vermillion Watch.Play these free hidden object games with a mystery theme! To become a hero, you must find all of the hidden objects required to win one of the top full item locating adventures packed with puzzles, brain teasers, and other entertaining mini-games.Domini Games has […]