INFO
Item Reviewed
Calavera: Day of the Dead Collector's Edition
June 26, 2013
RELEASE DATE
June 23, 2013
FEATURES
Interactive Jump-Map
Voice Overs
Three Difficulty Modes
Diary
COLLECTORS EDITION
Exclusive Bonus Chapter
Integrated Strategy Guide
Wallpapers & Soundtracks
Concept Art
Achievements & Collectibles
Replayable Mini-Games
Calavera: Day of the Dead is a brand new Hidden Object Adventure title from Taba Games which featured the theme of the Day of the Dead. Despite its depressing title, Calavera is rather imaginative and very festive to play.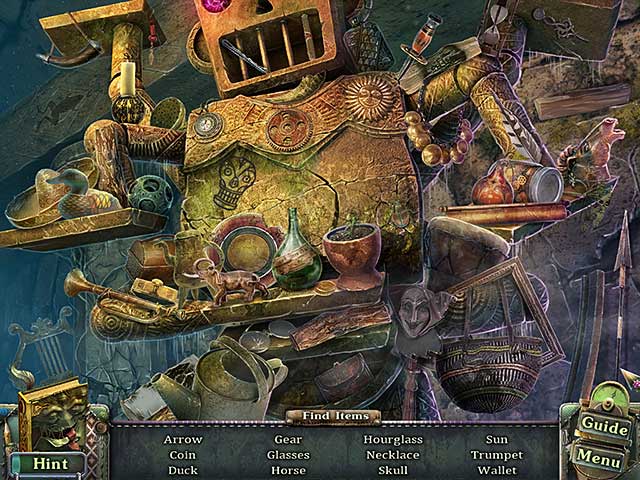 The 'save-your-sweetheart' plot line is definitely not very interesting but the developers manage to spice things up a little bit with the theme of the Day of the Dead and all the fancy characters and innovative side tasks. Calavera is also full of  humor which we did not expect to see from this 'supposed-to-be-scary' game. Most of the humor comes from the conversation of you and your Book buddy which constantly give you tips as well as act as your Hint button.
The graphics in Calavera might not be the best as they can be a little fuzzy sometimes and the first few scenes are not that attractive to look at. But trust us, they do get better! A little while into the game, you will get to explore the town full of funky-looking characters as well as colorful, eye-candy buildings. In contrast with the game's great visuals, the music is not as good. The music in Calavera is pretty plays in loops and can get very repetitive very quickly; the voice overs are also somewhat hard to catch.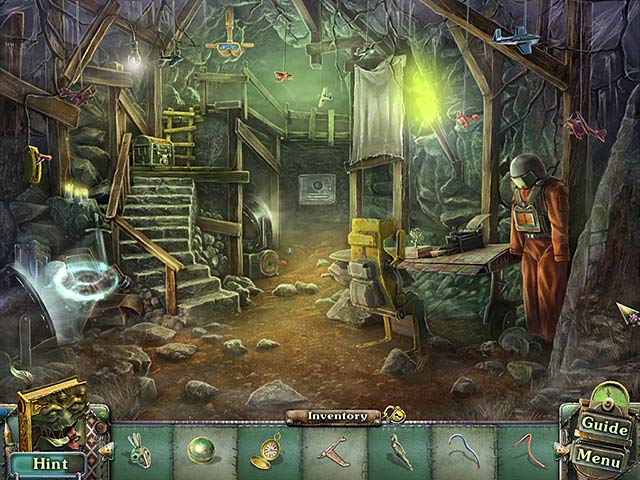 Calavera: Day of the Dead requires quite a lot of backtracking, however, an interactive fast travel map is also provided and it is very useful as it also tells you where to go next. As for the Hidden Object scenes, they are nothing extraordinary and you do need to revisit the scene once. Anyway, the puzzles in this game are really cool! They are arcade-like and they are not too easy and not too difficult – very entertaining as well.
Another aspect we love about Calavera is that it is full of Extras such as Achievements which can be very challenging to earn and there are countless Collectibles to collect. The first set are the Skulls which being hidden in most of the scenes; you can collect them to unlock concept arts or replayable puzzles related to the place where you collected them. The second collectible set is Explorer which is basically asking you to collect and read all the notes on the way. The last set and probably the most interesting one is the Phone Freaks collectible where you can remember the phone numbers you spot in different scenes and actually try to call them using the phone provided; the responses on the other end are really cool. Additionally, the length of the game is also very decent; the Bonus Chapter might be a little short but the quality is as great!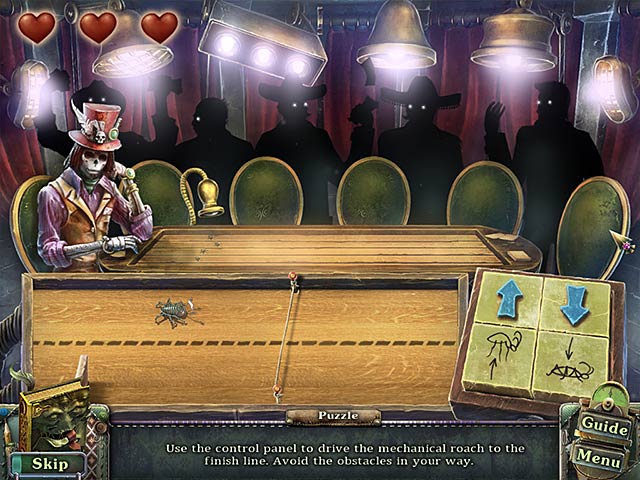 Your friend is having trouble in these searching games because her grandma has gone missing, and she believes something bad has happened.To become a true Fairy Godmother, you must travel to various locations in this hidden object game. Various HOPs and mini-games will assist you in immersing yourself in the enchanting story of a fairytale […]
Demon Slayer's massive success has catapulted it into the shonen major leagues, where anime such as Dragon Ball, One Piece, Hunter x Hunter, and Naruto have dominated for decades. Demon Slayer stands out from its action-adventure peer's thanks to its vibrant art, which includes both conventional 2D and spectacular 3D animations, sweeping/emotional combat themes, and […]
Over the years, the New Yankee series has gained quite a reputation among Time Management fans and built itself a loyal group of players. In this ninth installment, the series still has many tricks up its sleeves. When an evil spell bo plans to defeat the King and Queen and conquer Camelot, it is up […]